As a researcher or academic, presenting your work at conferences is a valuable opportunity to share your findings to enhance your professional reputation. Including conference papers in your curriculum vitae (CV) is a powerful way to showcase your expertise. But how to add conference paper in CV?
To add a conference paper to your CV, include it under a dedicated "Publications" or "Conference Papers" section. Provide accurate citations and relevant details such as the conference title, date, and role.
Align your career objectives with your conference participation to showcase your expertise and commitment to professional development.
In this article, we will guide you through adding conference papers to your CV. It will ensure that your research accomplishments receive the recognition they deserve. These tips will help you compellingly highlight your conference papers, impacting your academic or professional career.
A Brief Overview Of Conference Paper
A conference paper is a concise written document that presents research findings, insights, or innovative ideas within an academic or professional field. It is submitted and accepted for presentation at conferences, where researchers and professionals gather to exchange knowledge and discuss advancements. Conference papers serve as condensed versions of research to be shared with the audience.
Conferences play a pivotal role in academia and various industries, providing networking, knowledge sharing, and collaboration platforms. They allow researchers to disseminate their work, receive feedback, and stay updated on trends.
Professionals use conferences to showcase expertise, build connections, and stay informed. Conferences benefit residency applications, conference committees seeking speakers, and companies scouting for talent.
There are 2 types of conference presentations. They are contributed and invited talks. Contributed talks are selected presentations based on submitted research. They allow researchers to concisely present findings, methodologies, and conclusions, fostering knowledge exchange and collaboration.
Invited talks are reserved for individuals who have made significant contributions or possess expertise in a specific area. They offer opportunities for in-depth research exploration, discussing trends, and engaging with the audience through Q&A sessions.
Key Steps Involved In Preparing And Presenting A Conference Paper
Preparing a conference paper involves thorough research to gather data and analyze findings. It also requires careful attention to guidelines provided by the conference committee, ensuring proper formatting and citation style. Seeking feedback from colleagues or mentors enhances the quality of the paper and ensures logical cohesion.
To present effectively at conferences, it is crucial to tailor the presentation to the specific audience, considering their expertise and interests. Engaging visuals like graphs or images enhance understanding and captivate the audience's attention. Additionally, emphasizing the main contributions of your research and using storytelling techniques make the presentation memorable and impactful.
Conference proceedings serve as valuable records of research presented at conferences, allowing for wider dissemination beyond the event itself. Including conference proceedings in your CV showcases your work's formal recognition and publication, highlighting the peer-review process and the scholarly value it holds.
When listing conference papers in your CV, be sure to provide specific details such as the title, authors, publication year, and relevant citation information to give proper attribution and context to your work.
Why Are Publications Important In Academic And Professional Careers?
Academic publications are essential for advancing knowledge and establishing credibility. They consist of peer-reviewed articles in scholarly journals, allowing researchers to share original research, methodologies, and findings. Including academic publications in your CV showcases your expertise and contributions to the field.
Industry journal publications complement academic publications by focusing on practical applications and industry-specific insights. They demonstrate expertise, thought leadership, and a deep understanding of industry trends, enhancing professional reputation within the industry.
Books, book chapters, and scholarly articles also contribute to professional standing. They allow for in-depth exploration of topics and provide opportunities to share insights and expertise with peers in a more accessible format. The publication process involves the following:
Developing the work.
Submitting it for rigorous peer review.
Incorporating feedback.
Ultimately releasing it to the intended audience.
Understanding this process helps navigate requirements and timelines associated with different publication venues. Publications in various forms signify expertise, credibility, and contributions to the field. Including them in your CV enhances visibility, collaboration opportunities, and career advancement prospects.
How To Add A Conference Paper To Your CV?
Adding a conference paper to your CV is a beneficial way to demonstrate your expertise, professional interests, and active contribution to your field. Here are steps to guide you: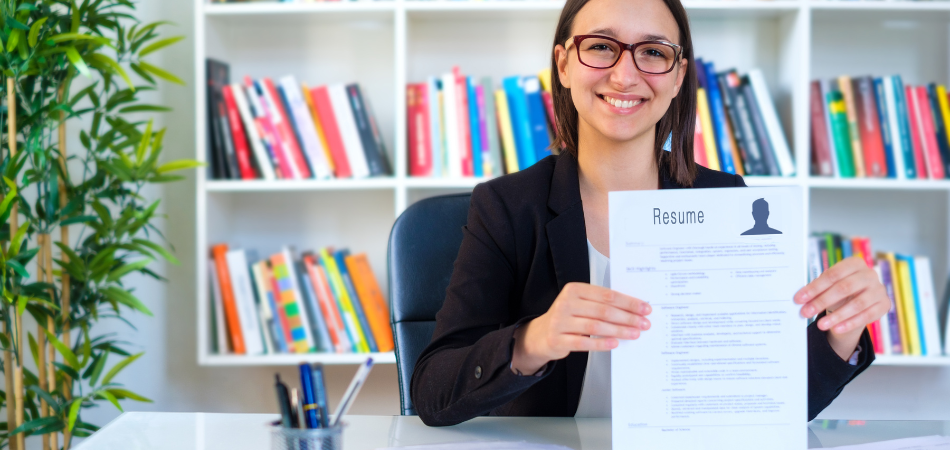 Identify the Section for Conference Papers: CVs contain different sections, including education, skills, experience, and publications. For academic resumes, the conference presentations usually fall under the 'Publications' or 'Presentations' section. If your CV doesn't have these, consider creating a dedicated section like 'Conference Proceedings' or 'Presentations and Talks.'
Select Relevant Conference Papers: Consider the position you're targeting. For academic or science-related positions, focus on papers related to the field. For business or company conferences, include presentations demonstrating your industry knowledge.
Format Your Entry: Maintain a consistent citation style throughout your CV. A common way to list a conference paper is your name, paper's title, conference's name, location, and year. If you were not the sole author, denote your role and list all authors as they appear in the publication.
Include Details: For each entry, provide information about the conference, whether it was an invited or contributed talk, the conference's scope (national, biggest conferences), or a specialized event like a clerkship conference. Also, briefly describe your presentation's topic.
Demonstrate Skills and Knowledge: Highlight key skills or knowledge gained from preparing and presenting your paper. These could include writing skills, analytical skills, or specialized knowledge in your field.
Cite Certificates: If you received any acceptance certificate or certificate of appropriateness from the conference committee, consider adding this to the 'Certifications' or 'Awards' section of your CV.
Include Other Relevant Publications: Alongside conference papers, include other significant publications like journal articles, book chapters, and relevant academic books you've authored or co-authored.
Other Related Items To Include In Your CV
If you held a specific position or played a notable role during a conference, such as being a conference committee member, moderator, or session chair, it is valuable to mention this in your CV.
Highlighting your involvement in conference leadership positions demonstrates your organizational skills, collaboration ability, and leadership qualities. It also indicates your commitment to contributing to the academic or professional community beyond presenting your work.
Conferences offer valuable opportunities to develop and enhance various skills relevant to your career or field of study. These skills include presentation, networking, relationship-building abilities, problem-solving, critical thinking, and staying updated on the latest industry trends.
In your CV, highlight the skills you gained or improved through your conference participation. This is done by including a skills section where you list these competencies or by mentioning them in the descriptions of your conference experiences. You demonstrate your continuous professional development and adaptability by emphasizing the skills acquired from conferences.
Career Implications Of Conference Participation And Publications
Conference participation and publications have significant career implications that can positively impact academic and professional trajectories. We will discuss them below:
Conference Participation and Publications
Conference participation has significant positive implications for your career. By attending professional conferences, you can stay updated on the latest industry trends, research findings, and advancements in your field.
This knowledge keeps you at the forefront of your industry and positions you as a knowledgeable professional. Conferences also provide networking opportunities, allowing you to meet experts, potential collaborators, and employers who open doors to new career opportunities.
Using Publications and Conference Papers for Career Development
Publications, including conference papers, play a crucial role in career development. They are tangible evidence of your research or professional accomplishments and contribute to your scholarly or professional reputation.
Publications demonstrate your expertise, ability to conduct research, and contribution to the knowledge base in your field. They enhance your prospects for academic positions, promotions, grants, or funding opportunities. Furthermore, publications showcase your commitment to ongoing learning, which is highly valued in career advancement.
Importance of a Career Objective Relevant To Conference Participation and Publications:
A well-defined career objective that aligns with your conference participation and publications is essential for career growth. It helps you set clear goals, focus efforts, and make strategic decisions regarding your conference attendance and publication choices.
A career objective that acknowledges the value of conferences and publications in your field demonstrates your commitment to professional development, research excellence, and contribution to advancing knowledge.
Employers and academic institutions are often interested in candidates with a clear career vision and articulate how their conference participation and publications align with their long-term goals.
Conclusion
Adding conference papers to your CV is essential for showcasing your research contributions and expertise. Following the steps this article outlined on how to add conference paper in CV, you can effectively highlight your conference participation. Consider your CV format, provide accurate citations, and include relevant details such as conference titles and dates.
Additionally, don't forget to align your career objectives with your conference participation and publications to demonstrate your commitment to professional development. Conference papers are crucial in enhancing visibility, credibility, and career prospects.
Embrace the opportunities conferences provide and use your CV to showcase the impact and recognition of your research contributions. Adding conference papers to your CV allows you to position yourself as a competitive candidate and opens doors to new opportunities.