Are you attending an upcoming HR Conference and wondering what to wear? Choosing the right attire for a business event is daunting, but it's essential to dress appropriately to make the right impression. Now you may ask what to wear to an HR conference.
The standard dress code for an HR conference includes a button-down or polo shirt, dress slacks, or a knee-length skirt in neutral colors. Comfortable dress shoes are a must, as you'll likely be standing or walking around.
In this article, we will explore the appropriate attire for HR Conferences and suitable clothing for both men and women. Whether you're a first-time attendee or a seasoned professional, dressing appropriately for the occasion helps create lasting business connections.
It opens up new opportunities in the field. Let's dive in and find out what to wear to an HR Conference.
Understanding Different Conference Dress Codes
Understanding different conference dress codes is essential for any event, especially HR conferences. The dress code sets the tone for the event and guides attendees on what to wear to ensure they are appropriately dressed.
1. Casual Dress Code
Casual dress codes are more relaxed than business attire and are typically appropriate for casual events such as networking or happy hour events. For women, dresses, skirts, slacks, and dress shoes are appropriate.
Dress pants or khakis, dress shoes, and a collared shirt are recommended for men. Casual dress codes include company-branded clothing items or casual dress items like jeans or shorts.
However, you should check the company's dress code guidelines before wearing such attire.
2. Business Casual Dress Code
Business casual is a step above casual that helps successful professional conferences by creating a comfortable and approachable atmosphere. Business casual dress might include dress slacks or khakis, button-down shirts or blouses, polo shirts, dresses, skirts, and closed-toe shoes. Jeans can sometimes be acceptable, particularly if they are dark-colored and well-fitted.
3. Business Formal Dress Code
Business attire is the standard dress code for most conferences. It typically includes formal or semi-formal clothing items such as a suit, dress pants, dress shoes, button-down shirts, blouses, skirts, or dresses.
Neutral colors like black, navy blue, gray, and brown are recommended for business formal attire, and bright colors are best avoided. Polo shirts are acceptable for a business casual look.
What To Wear To An HR Conference?
Your attire to an HR conference significantly impacts your impressions of others. Here are some suggestions based on the concepts of professional dress, comfort, and style: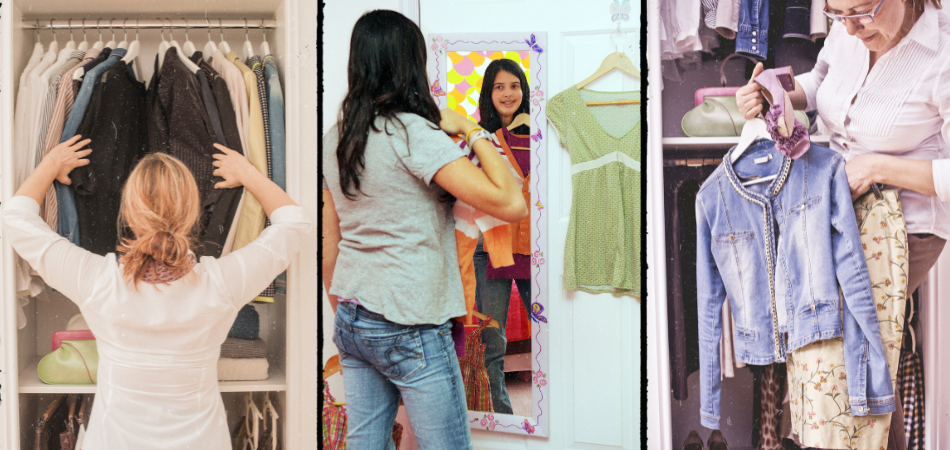 Understand The Dress Code: You should research the dress code of the conference beforehand. Most HR conferences lean towards business casual or business formal.
Business Casual: Men opt for dress slacks or khakis paired with a button-down or polo shirt for business casual dress. Women wear dress slacks or a skirt paired with a blouse or a dress. Closed-toe shoes are preferred for both.
Business Formal: If the conference leans more towards business formal, men should consider a suit with a tie, and women should opt for a business or professional dress.
Comfortable Shoes: HR conferences often involve long hours of standing or walking. Wearing comfortable shoes is crucial. This could be a pair of well-fitted dress shoes for men and women, comfortable flats, or low heels.
Colors: Stick to neutral colors like black, navy, grey, or beige for the main pieces. Add a touch of color with your accessories or a top. Remember the concept of color psychology when choosing your colors.
Accessorize Wisely: Accessories should be minimal and professional. A nice watch or a pair of subtle earrings add a touch of sophistication. Don't forget to bring business cards if you have them.
Virtual Conferences: If the conference is virtual, dress professionally, at least from the waist up. Solid, bright colors look great on camera. Avoid wearing stripes or complex patterns, as they can be distracting on video.
Personal Style: While adhering to these guidelines, don't forget to incorporate elements of your style. It will help you feel more confident and make a lasting impression.
Dressing For Different Events In HR Conferences
With various events ranging from formal presentations to casual networking sessions, understanding what to wear is a game-changer. In this part, we will delve into how to dress appropriately and stylishly for different events at HR conferences:
1. Networking Events And Appropriate Clothing Choices
When attending networking events, especially Human Resource Management Conference in Canada, you should dress professionally and appropriately. Dress in business casual dress, such as a collared shirt, dress pants or skirt, and comfortable shoes. Don't wear anything too revealing, overly casual, or distracting.
2. Virtual Events And Considerations For Zoom Interview Attire
Virtual events, such as webinars or online conferences, require a slightly different approach to dressing. While attending from home, dressing professionally is still essential, as you will be seen on camera.
Consider wearing solid, neutral-colored clothing and avoid bright, distracting patterns. Ensure your attire is comfortable and not too tight, as you may be sitting for long periods.
3. Dressing For In-Person Events And Considerations For Dress Code
When attending in-person events, always check the dress code in advance to ensure you dress appropriately. Consider wearing a business suit or dress if the event has a formal dress code.
If the dress code is more casual, dress in business casual dress, such as a collared shirt, comfortable shoes, and dress pants or skirt. So, consider the weather and location of the event when deciding what to wear.
Which Essentials Should You Bring And Aware For An HR Conference?
Attending a conference requires thoughtful preparation, and having the right items on hand is essential for a successful day on the conference floor. Here is a checklist of conference floor essentials:
Business Cards: A must-have for networking. Make sure you have plenty in hand.
Comfortable Shoes: You'll likely be on your feet a lot. Comfortable yet professional shoes are essential.
Notepad And Pen: For jotting down notes during presentations or key contact information during networking sessions.
Laptop/Tablet: Useful for live note-taking or referencing documents.
Chargers: Bring chargers for your electronic devices. A portable power bank can be a lifesaver.
Water Bottle: Staying hydrated is key, especially during long conferences.
Snacks: Some healthy snacks can keep you energized throughout the day.
Conference Agenda: A hard copy or digital version to keep track of sessions and events.
Conference App: If the conference has a dedicated app, download it to access schedules, maps, and more easily.
Importance Of Dressing Professionally For Interviews With HR
The way you dress for a job interview makes a significant impact on the first impression you make. Here's why it's essential to dress professionally for interviews and how to do so:
First Impressions Matter: You only get one chance to make a first impression. Dressing professionally for a job interview demonstrates that you take the opportunity seriously and respect the company's culture.
Job Interview Attire For Men: Men should wear a well-fitted suit in a neutral color such as navy or gray. Pair this with a collared shirt (preferably white or light blue), a conservative tie, dark socks, and polished dress shoes. Avoid flashy accessories and keep your hairstyle neat and tidy.
Job Interview Attire For Women: Women can wear a suit, a dress with a blazer, or a blouse paired with a skirt or dress pants. Opt for neutral colors and avoid flashy jewelry. Shoes should be professional; a low to medium heel is usually a good choice. Makeup and hairstyles should be neat and not too distracting.
Dress For Success: Your outfit impacts your confidence level. Dressing professionally makes you feel more prepared and competent, positively influencing your interview performance.
Reflect on The Company Culture: Research the company's culture and dress code before your interview. You might opt for a more business-casual outfit if the company is more casual. However, it's generally better to err on the side of overdressing.
Consider The Position: Consider the role you're interviewing for. A suit is most likely required if you're interviewing for a managerial or executive position. For creative or tech jobs, business casual might be more appropriate.
Neatness Counts: Ensure your clothes are clean, wrinkle-free, and in good condition. This shows attention to detail, a desirable quality in any employee.
Conclusion
Attending a human resource management conference is an excellent opportunity to network with other professionals in your field and advance your career. However, it's essential to understand the dress code and dress appropriately to make a good impression.
So, now you know: What to wear to an HR conference? By following the tips in this guide, you'll be able to dress for success and make the most out of your conference experience.
Remember, dressing professionally shows that you take your career seriously. It helps you make valuable connections that can benefit you in the long run. So, make sure you dress to impress and enjoy your HR conference.