Every year, thousands of tech enthusiasts gather worldwide to attend the biggest technology conference. The event brings together some of the most innovative minds in the industry to showcase the latest cutting-edge technology and discuss emerging trends.
But what is the largest technology conference in the world? This question has been on many people's minds interested in attending or following the event.
The largest technology conference in the world is the Web Summit, held annually in Lisbon, Portugal. It brings together industry leaders, innovators, and entrepreneurs to showcase technology trends and developments.
In this blog post, we'll take a closer look at the biggest technology conference. From the conference's history to the highlights of past events, we'll cover it all.
Why Should People Go To Tech Conferences?
Attending tech conferences can benefit individuals in the technology industry for various reasons. Here are some of them:
Gain Insights from Technology Experts
Tech conferences offer a platform for attendees to learn from technology experts, including keynotes and expert speakers. These experts provide valuable insights into current and future technology trends, industry developments, and emerging technologies.
Network with Industry Professionals
Tech conferences provide ample networking opportunities for attendees. They can meet and interact with fellow professionals, potential employers or employees, and industry leaders. This can lead to new business partnerships, collaborations, and job opportunities.
Attend Sessions and Workshops
Attendees can choose from a wide range of sessions and workshops that cover various tech topics. These sessions provide practical knowledge and skills to be applied in their work. On the other hand, workshops provide hands-on experience with specific tech products or services.
Stay up-to-date with Tech Products
Tech conferences offer a chance to see and interact with new and upcoming tech products. Attendees can learn about the latest product developments and interact with product professionals, senior product leaders, and the community of product pros.
Explore Startups and Security
Tech conferences are a destination for startups and provide a platform for these companies to showcase their products and services. Attendees can also learn about security trends and practices to protect their businesses from cyber threats.
What Is the Largest Technology Conference in the World
Web Summit is one of the biggest technology conferences in the world, held annually in Lisbon, Portugal. With an attendance of over 70,000, the conference attracts a wide range of attendees, from technology experts and start-ups to businesses and developers.
The summit provides insights into various tech industry topics and products, with networking opportunities, sessions, workshops, and networking events. It is a platform for tech through leadership development and a community of product pros, senior product leaders, and product professionals.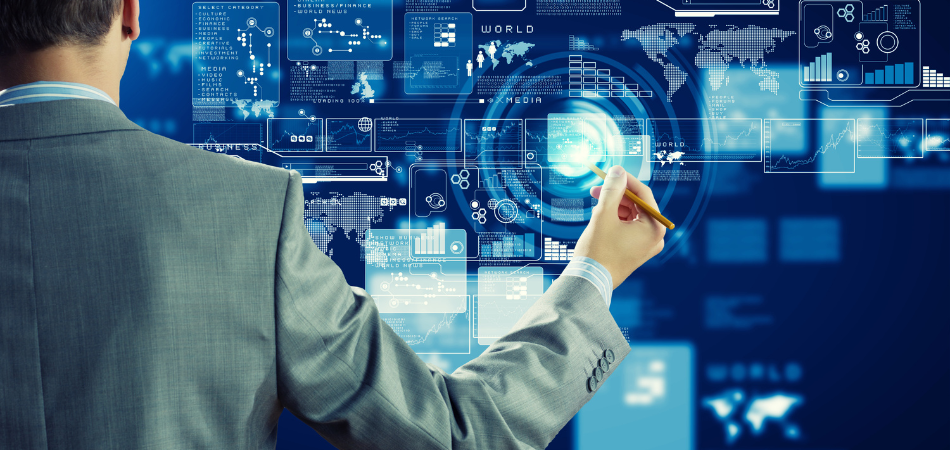 Additionally, the conference features expert speakers and legal, analytics, and industry experts. Web Summit is also a destination for exciting startups, focusing on inclusive products and digital transformation for world-renowned businesses. Furthermore, the conference includes practical developer workshops and is the largest.
A Brief History of Web Summit: Largest Technology Conference
Web Summit is an annual technology conference founded in 2009 by Paddy Cosgrave, David Kelly, and Daire Hickey. Initially held in Dublin, it moved permanently to Lisbon in 2016.
The conference's topics center on Internet technology, emerging technologies, and venture capitalism, with partners ranging from Fortune 500 companies to start-ups.
Web Summit runs events worldwide, including Founders, RISE conference in Hong Kong, Collision in Toronto, SURGE in Bangalore, and MoneyConf in Dublin.
Speakers have included CEOs, subject-matter experts, celebrities, and politicians, such as Stephen Hawking, Elon Musk, Al Gore, Bono, and U.N Secretary-General António Guterres.
Web Summit's partners include Fortune 500 companies, government entities, and private foundations, such as Google, Amazon, Cisco Systems, and Microsoft.
The event welcomed 71,003 attendees, 2,296 Startups, 342 Partners and more than 2,000 media members in 2022.
Why Should You Attend the Largest Technology Conference in the World?
The Web Summit, known as the largest technology conference in the world, offers attendees an opportunity to explore the latest technological advancements and network with industry experts. Here are some reasons why you should attend this event:
Exposure to Innovative Technologies
The Web Summit hosts over 1000 speakers and over 70,000 attendees from various industries, providing an ideal platform to showcase new and innovative technologies. Attending this event will allow you to interact with exhibitors and learn about the latest technological trends, products, and services.
Apart from Web Summit, another prominent Internation conference is Cyber Security and Cloud Engineering Conference in Canada. Attending this conference will help you gain the latest technology insights from the particular field.
Networking Opportunities
The Web Summit provides an excellent opportunity to connect with industry peers, investors, and potential clients.
You can meet people from different backgrounds and industries, exchange ideas, and build relationships that can help you professionally.
Gain Insights from Industry Experts
The event attracts some of the most influential people in the tech industry, including founders, CEOs, and industry leaders.
By attending their talks, you can gain valuable insights into the latest industry trends, innovations, and challenges.
Access to Startups and Investors
The Web Summit is also a hub for startups, venture capitalists, and angel investors. You can learn about new startups and their products by attending, connecting with investors, and even pitching your business idea.
Engaging Experience
The Web Summit is known for its unique and engaging conference experience. The event features a variety of activities, including workshops, roundtable discussions, and networking events, making it an exciting and informative experience for all attendees.
How to Attend the Largest Technology Conference in the World?
Attending the Web Summit, the largest technology conference in the world can be a daunting experience. However, you can make the most of this event with proper preparation. Here are five tips to help you attend the Web Summit:
Plan Ahead
The Web Summit brings together thousands of attendees, and planning your schedule ahead of time is essential. Check out the event's schedule and list the sessions and talks that interest you.
Remember that some sessions might fill up quickly, so arrive early to secure a spot. In that case, you'll need to check the registration cost to attend the conference. You'll find the pricing policies on the Web Summit website.
Network
One of the biggest benefits of attending the Web Summit is networking with industry leaders and peers. Be sure to bring plenty of business cards and be open to meeting new people. You never know who you might run into!
Dress Comfortably
The Web Summit is a four-day event, so dress comfortably. Wear shoes that you can walk in for hours and clothes that won't make you uncomfortable in a crowded room. Don't forget to bring the necessary components, including a laptop, to take notes.
Use the Web Summit App
The Web Summit app is an excellent tool for staying organized and up-to-date on the event's schedule. Download the app before you arrive and use it to plan your schedule, connect with other attendees, and receive real-time updates and notifications.
Explore Lisbon
The Web Summit takes place in Lisbon, Portugal, and it's a great opportunity to explore the city. Take some time to visit local landmarks, try traditional Portuguese cuisine, and meet locals. You can find some great networking opportunities outside of the conference center!
Impact of the Largest Technology Conference on Innovation
The largest technology conference, such as Web Summit, significantly impacts innovation. It brings together some of the brightest minds from the tech industry to discuss the latest trends, share ideas, and showcase new products.
Attendees can gain insights into the future of technology and develop new business relationships. Additionally, the conference provides a platform for startups and entrepreneurs to showcase their ideas and connect with potential investors.
The networking opportunities and exposure gained from attending the conference can significantly impact the success of companies in the tech industry.
Overall, the largest technology conference plays a crucial role in driving innovation and shaping the tech industry's future.
Final Words
So, you now know: What is the largest technology conference in the world? Web Summit is undoubtedly the largest technology conference in the world, attracting tens of thousands of attendees every year.
The event provides a platform for startups, investors, and established companies to network, showcase their innovations, and learn about the latest trends in technology.
From virtual reality to blockchain, Web Summit covers it all. Attending this conference is necessary for anyone who wants to stay up-to-date with the latest technological advancements and connect with industry leaders.