In the age of social media, influencer marketing has become a vital component of a successful marketing strategy. As a result, influencer marketing conferences have become increasingly popular for professionals to stay updated on the industry's latest trends and best practices.
Influencer marketing conferences offer a unique opportunity for attendees to hear from industry experts, network with peers, and collaborate with potential partners. While the concept of influencer marketing may seem straightforward, the reality is that it is a complex and ever-changing field.
Whether you are a marketer looking to expand your reach or an influencer looking to grow your brand, attending a conference can be a valuable investment in your professional development.
Key Takeaways:
Influencer marketing conferences offer an opportunity to stay updated on industry trends and best practices.
Attendees include brands, agencies, influencers, and content creators, providing a chance to network and collaborate with potential partners.
Keynote speakers and expert panels offer insights into successful collaborations, with case studies and industry experts sharing their knowledge.
Maximizing benefits requires a plan for approaching networking and collaboration opportunities, including attending social events and following up with new connections.
The Importance of Staying Updated with Influencer Marketing Trends
Staying abreast of the latest developments and trends in influencer marketing is crucial for maximizing the effectiveness and success of a marketing campaign. With the rise of social media and the increasing use of influencers, stay updated on upcoming trends to stay ahead of the competition.
Attending influencer marketing conferences provides an opportunity to learn from case studies and industry experts about what works and what doesn't in influencer marketing.
In addition, staying updated on influencer marketing trends can help companies avoid costly mistakes. For example, if a company is unaware of a new trend or platform its target audience uses, it may miss out on potential customers.
By attending conferences and staying informed, companies can ensure that they use the most effective marketing campaign strategies. With this in mind, understand who attends influencer marketing conferences and the benefits of attending the conference.
Who Attends Influencer Marketing Conferences?
A diverse array of professionals from various industries converge at influencer marketing conferences, each looking to glean insights from the brightest minds in the field and leverage the collective wisdom of this knowledge ecosystem.
Brands and agencies interested in tapping into the power of influencer marketing attend these conferences to learn how to effectively collaborate with influencers and content creators who can help amplify their message to a wider audience.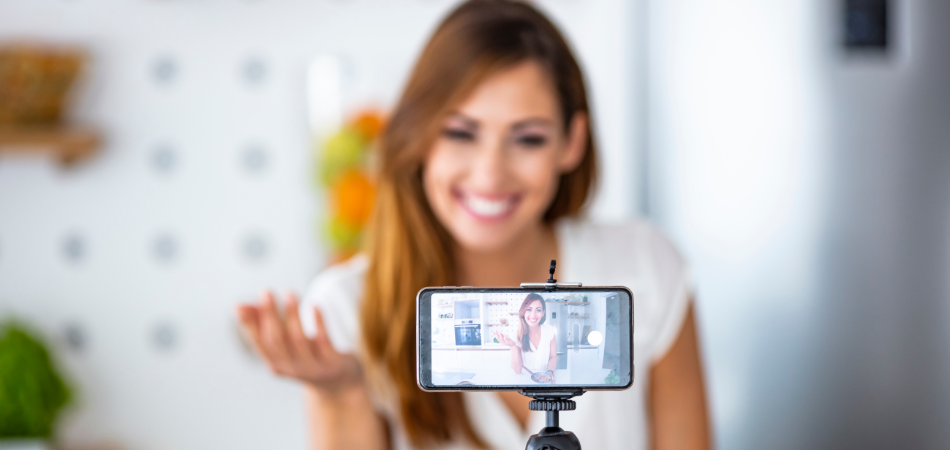 Meanwhile, influencers and content creators attend these events to network with industry peers, learn about new trends and technologies, and discover new ways to monetize their content.
Influencer marketing conferences provide an ideal platform for professionals to learn about the latest trends and best practices in the industry. Attendees can participate in workshops, panel discussions, and keynotes delivered by industry experts, providing valuable insights and practical advice.
Keynote Speakers and Industry Experts
Renowned industry leaders and subject matter experts are often invited as keynote speakers at influencer marketing conferences, sharing their top-notch expertise and inspiring stories on the latest trends and innovations in the field. These keynote highlights provide attendees with invaluable insights into the best practices and strategies for successful influencer collaborations.
Expert panel discussions also offer industry insights and perspectives from multiple viewpoints, allowing attendees to understand the diverse perspectives and approaches to influencer marketing comprehensively.
The keynote speakers and expert panels at influencer marketing conferences offer unparalleled opportunities for attendees to learn from the best in the industry. By attending these sessions, attendees can gain valuable knowledge and insights to help them improve their influencer marketing efforts and stay ahead of the competition.
Furthermore, hearing from these industry leaders and experts can inspire attendees to think creatively and innovatively about their influencer collaborations, leading to more successful and impactful campaigns.
Networking Opportunities and Collaborations
Opportunities for forging connections and fostering collaborations abound at events focused on promoting social media influencers, offering attendees a chance to build relationships and exchange ideas.
Along with keynote speeches and panel discussions, influencer marketing conferences provide ample networking opportunities for attendees. Some of how these conferences facilitate connections include:
Speed networking sessions allow attendees to meet a large number of people in a short amount of time.
Social events include cocktail parties and dinners, where attendees can mingle in a more relaxed atmosphere.
Interactive workshops that encourage collaboration and idea sharing among attendees.
Online platforms and apps that allow attendees to connect before, during, and after the event.
By participating in these activities, attendees can meet potential collaborators, discover new branding strategies, and learn about social media engagement techniques they can apply to their work.
Maximizing the Benefits of Attending an Influencer Marketing Conference
Attending events focusing on social media promotion can yield significant advantages for attendees who effectively strategize their networking and collaboration efforts.
Influencer marketing conferences are one such event that provides a platform for professionals to network with peers and industry leaders, learn about the latest trends and best practices, and explore potential collaboration opportunities.
Unlike webinars, attending an International Business and Marketing Conference allows attendees to interact with industry leaders, peers, and potential collaborators in person. This face-to-face interaction can lead to more meaningful and productive conversations and create a stronger community among attendees.
Additionally, the ROI of attending a conference can be significant, as attendees can gain valuable insights and knowledge that can help them advance their careers or businesses. By attending workshops, keynote sessions, and panel discussions, attendees can learn new strategies, tactics, and tools to apply to their work.
Considering these benefits, the cost of attending an influencer marketing conference is really worth it. To get a better idea, check the table below:
| | | |
| --- | --- | --- |
| Pros | Cons | Tips for Maximizing Benefits |
| Face-to-face interaction | Cost of attendance | Plan ahead and budget accordingly |
| Opportunity for collaboration | Time away from work | Research speakers and sessions beforehand |
| Access to industry leaders | Travel expenses | Follow up with new connections after the conference |
| Valuable insights and knowledge | Overwhelming amount of information | Prioritize sessions and take notes |
| Sense of community | Potential for information overload | Attend social events and network strategically |
Conclusion
Attending an influencer marketing conference can be a valuable experience for marketers and industry professionals seeking to stay informed and up-to-date with the latest trends and strategies in influencer marketing.
These conferences provide a platform for attendees to hear from keynote speakers and industry experts, network with peers and potential collaborators, and gain valuable insights into the industry.