Search engine optimization (SEO) has become an increasingly important aspect of digital marketing in recent years. As such, attending an SEO conference can be a great way to stay up-to-date on the latest trends and network with industry professionals.
However, registering for a conference can seem daunting, especially for those new to the industry or who have never attended a professional event.
To register for the SEO conference, you'll need to visit the conference's official website and look for the registration page. Fill out the required information and follow the instructions to secure your spot.
This article will provide a step-by-step guide on how to register for an SEO conference. We will cover everything from researching the right conference for you to taking advantage of early bird discounts.
Key Takeaways:
Researching conferences is essential to find the right fit based on interests and goals.
Early bird discounts can substantially save attendees (10%-50% off).
Carefully choose which sessions to attend based on interests and professional development goals.
Networking can be beneficial for career advancement and business development.
Researching SEO Conferences: Finding the Right Fit
Conducting thorough research on various SEO conferences is essential to identify the most appropriate and relevant event that aligns with one's specific interests and professional goals.
Attending an SEO conference can provide numerous benefits, such as gaining knowledge on the latest trends and techniques in the industry, networking with other professionals, and potentially finding new clients or job opportunities.
However, with so many options available, it can be overwhelming to choose the right conference. One important consideration is choosing the right speakers. Look for conferences featuring industry experts and thought leaders with a proven track record of success.
Additionally, consider the topics covered in the conference and ensure they align with your interests and goals. It is also helpful to read reviews and testimonials from previous attendees to gain insight into the quality and value of the conference.
In that case, you can think about the upcoming Digital Marketing Conference in Canada, where a vast number of SEO experts join and share their journey with SEO tricks and provide insights on the latest strategies.
Checking the Event Website: Registration Information and Pricing
Exploring the event website provides valuable information concerning the pricing and registration process of the upcoming SEO conference. When registering for the conference, attendees will need to fill out a form with their personal information and select their chosen payment method, which may include credit card or PayPal.
The website will typically offer a breakdown of the different registration packages available, including any early bird discounts and the associated registration deadlines for each package.
Note that registration deadlines can vary depending on the conference, with some offering early bird discounts for those who register before a specific date.
These early bird discounts can provide substantial savings for attendees; carefully consider the registration options available. By exploring the pricing and registration information on the event website, attendees can decide which package is right for them and take advantage of any available discounts.
Early Bird Discounts: Taking Advantage of Savings
Early bird discounts are akin to securing a bargain deal on a product, which can significantly reduce the cost of attending an SEO conference. Early bird discounts are usually offered to individuals who register for the conference within a specific time frame, usually months before the event.
The savings can be substantial, ranging from 10% to 50% off the regular registration fee. By taking advantage of the early bird discount, attendees can significantly reduce the cost of attending the conference, which can be especially beneficial for those who have to cover their expenses.
In addition to the cost savings, attending an SEO conference early can also provide significant benefits for networking and planning accommodations. By registering early, attendees can avoid the hassle of last-minute bookings and secure their preferred accommodations at a lower cost.
Moreover, early registration allows attendees to network with other professionals, speakers, and exhibitors before the conference. This can help establish connections and build relationships, benefiting career advancement and business development.
Step-by-Step Guide to Registering for an SEO Conference
Every class of people related to digital marketing can attend an SEO conference through the registration process. One essential aspect of attending a professional event is familiarizing oneself with the registration process and requirements. When registering for an SEO conference, there are a few key things to remember.
First, make sure to review the registration requirements carefully. This may include providing personal information, selecting a ticket type, and agreeing to terms and conditions. Complete all necessary steps to ensure a smooth registration process.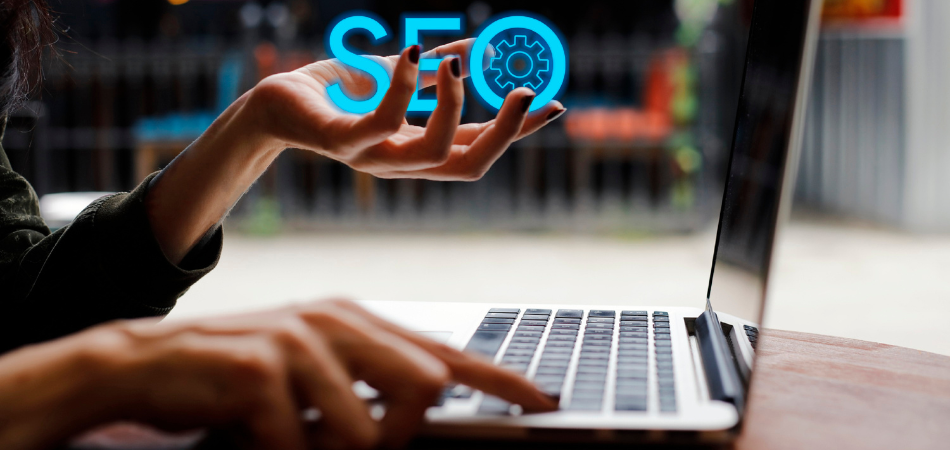 Another important consideration is payment options. Most conferences offer a variety of payment methods, including credit cards, PayPal, and wire transfers. Some may offer discounts or promotional codes for early registration or group bookings. Review all available options and choose the one that best suits your needs.
Considering these factors, you can confidently register for an SEO conference and prepare for a valuable learning experience. As you prepare for the conference, there are many ways to make the most of your experience.
From attending informative sessions to networking with other professionals in your field, there are countless opportunities to learn and grow. Keep reading for tips and tricks on how to get the most out of your SEO conference experience.
Making the Most of Your Experience: Tips and Tricks for Conference Attendance
Several tips and tricks can be implemented to enhance the conference experience to maximize the benefits of attending a professional event within the duration of the conference.
One of the most important strategies is to focus on networking. Attending industry events provides a unique opportunity to meet like-minded individuals and build connections that lead to future collaborations and partnerships.
To maximize this opportunity, come prepared with business cards, engage with others during breaks and meal times, and attend networking events. Researching the speakers and attendees is also helpful in identifying individuals who may be particularly valuable to connect with.
Another key aspect of maximizing the conference experience is carefully choosing which sessions to attend. With so many options available, deciding which sessions will be the most beneficial can be overwhelming.
One approach is to identify specific areas of interest or professional development goals and prioritize sessions that align with those objectives. Attending sessions led by industry leaders or experts in the field can also be helpful.
Additionally, take notes and actively participate in the sessions to fully engage with the material and retain the information learned. By implementing these networking strategies and maximizing sessions, attendees can make the most of their conference experience and leave with valuable knowledge and connections.
Conclusion
Attending an SEO conference can be a valuable experience for anyone looking to enhance their knowledge and skills in this field. You can ensure a smooth and successful registration process by thoroughly researching and selecting the right conference for your needs, taking advantage of early bird discounts, and following the step-by-step registration guide.
Furthermore, by taking advantage of the various networking opportunities and educational sessions offered at the conference, you can make the most of your experience and gain valuable insights and connections in the SEO industry.
Remember to come prepared with questions and an open mind, and take advantage of the tips and tricks for conference attendance to ensure a successful and enjoyable experience.