Dr. Erika Skita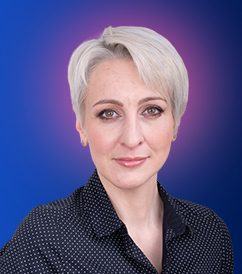 Dr. Erika Skita
Divisional Chair, Human Resource Management
Ms. Skita is an accomplished training and development professional working with small and medium-sized & non-profit organizations and educational institutions for over 12 years. She worked with international companies like IBM, ExxonMobil, GlaxoSmithKline, and several clients from the insurance and construction sectors.
She is an instructor at the University of Szeged, teaching the development and practical use of emotional intelligence for teachers' college students. She thinks emotional intelligence is crucial in our everyday life.
She planned, designed, delivered, facilitated, and evaluated training in emotional intelligence, resilience, problem-solving, communication, cooperation and collaboration, effectiveness, and team performance. Besides in-person teaching, she is familiar with web-based, synchronous, and asynchronous training methods.
She uses team and 360 leadership assessments to build a base for development projects and evaluate training and development processes. She holds a Master's in Law, a Bachelor's in the Law of the European Union, and a Postgraduate Diploma in Human Resources Management.